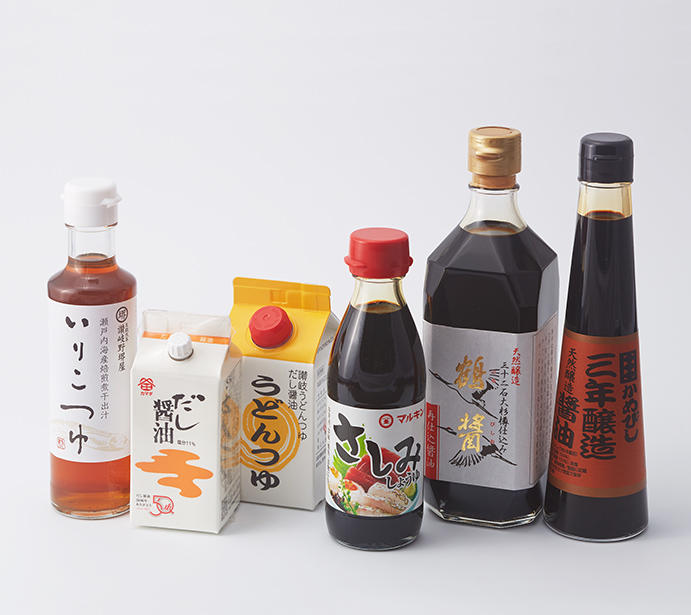 Soy Sauce and Dashi-tsuyu Stock
Kagawa's soy sauce is characterized by its rich, full-bodied flavor and deep aromatic properties. The popular and flavorful dashi-tsuyu cooking stock is made by adding dashi stock to a soy sauce base.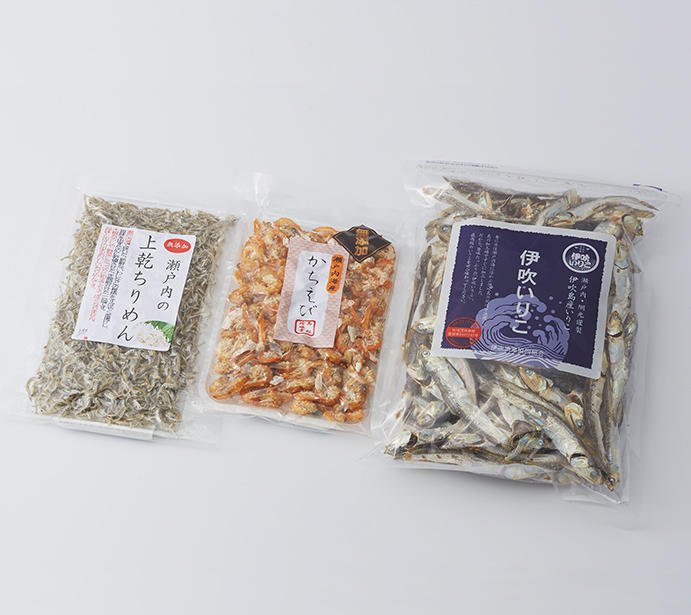 Dried Fish
Both prefectures offer highly nutritious dried fish products, including Iyo iriko, a widely known and high-end brand of dried fish from Ehime, and dried sardines from Kagawa.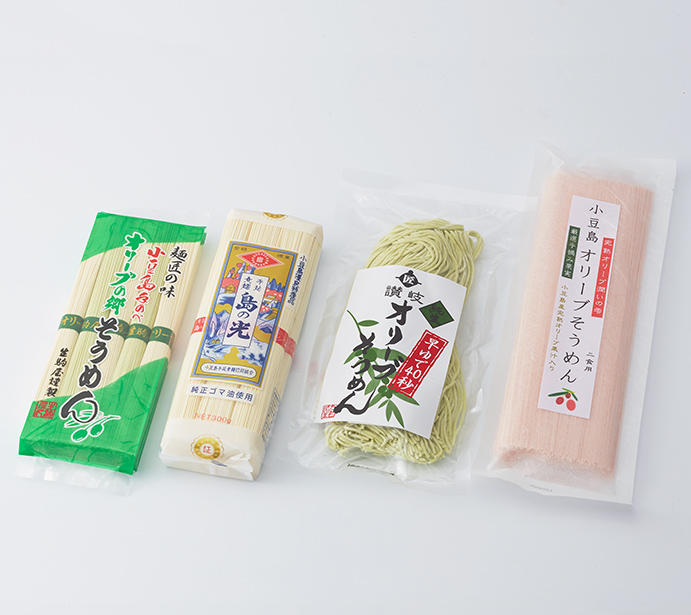 Handmade Somen Noodles
Shodoshima Island's somen (thin wheat noodles) have a history going back more than 400 years. Amidst the chilly winds, locals carefully sun-dry and prepare these tasty noodles.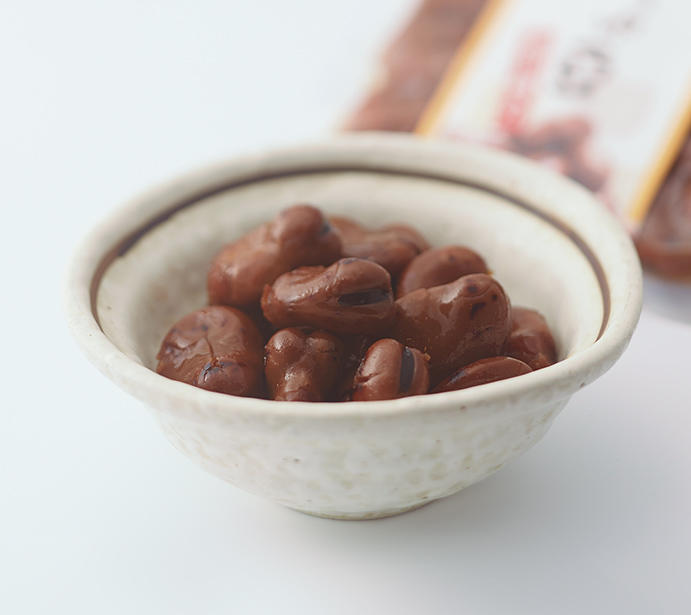 Shoyu Mame (Soy-sauce-flavored Beans)
Fragrantly roasted broad beans are soaked in a special seasoning sauce made with soy sauce and sugar to complete this famous, traditional Kagawa treat.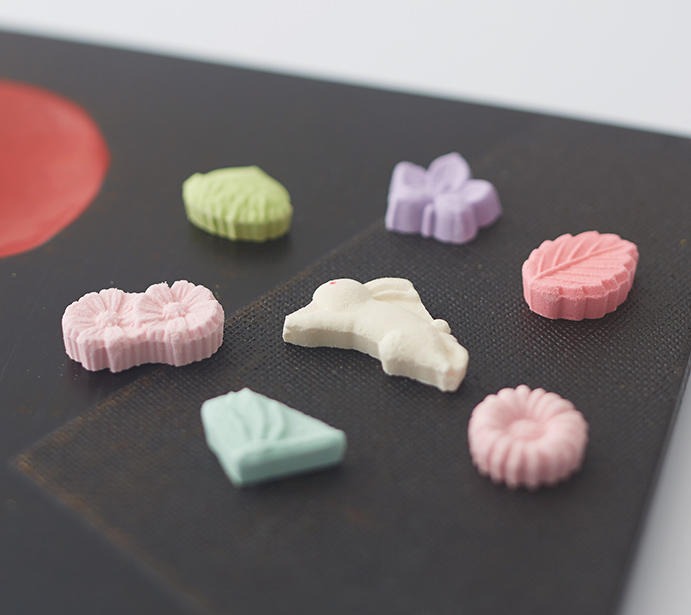 Wasanbon Sugar Confections
Based on old production methods passed down since the Edo Period (1600–1868), wasanbon sugar confections offer a mellow, elegant flavor.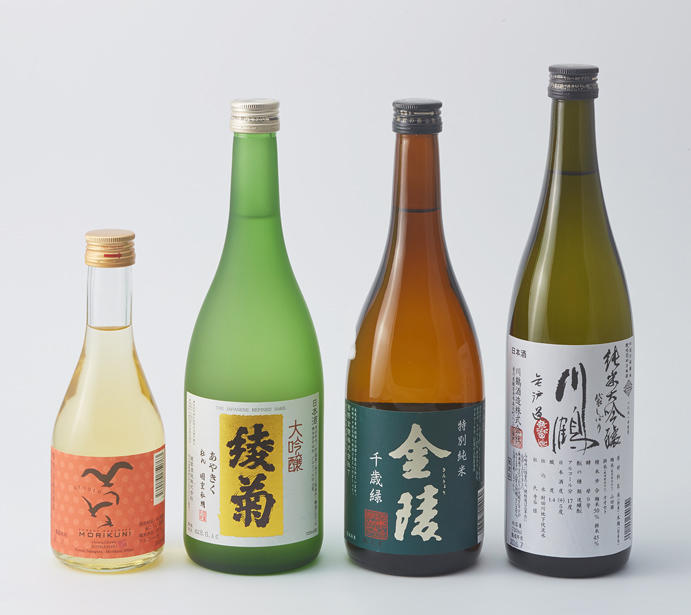 Local Sake
Robust, full-bodied sake is made using underground water from the Sanuki Mountain Range and high-quality rice grown in the Sanuki Plain region.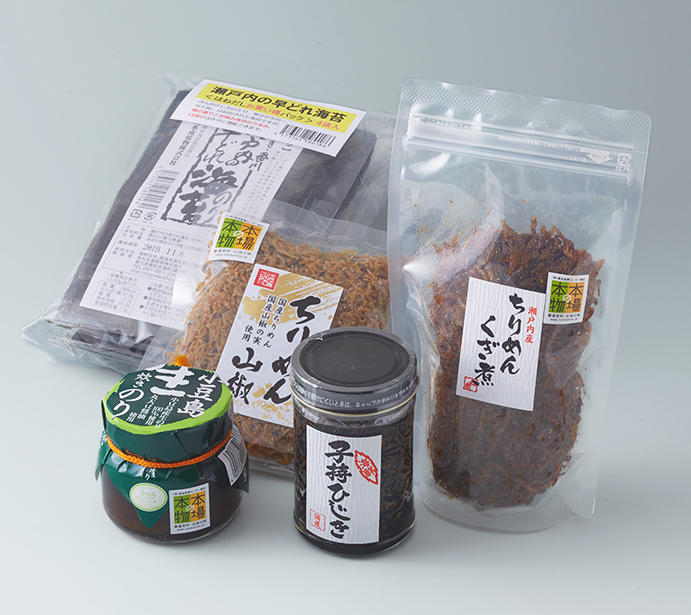 Nori and Tsukudani
Local nori dried seaweed, which comes packed with mineral content from Seto Inland Sea, is characterized by its soft texture and rich aromatic flavor properties.Tsukudani, food cooked in soy sauce, is specialty product of Shodoshima Island, prepared by the many soy sauce brewers in the area. This dish uses an abundant array of seafood ingredients caught in the nearby sea, each packed with savory flavor.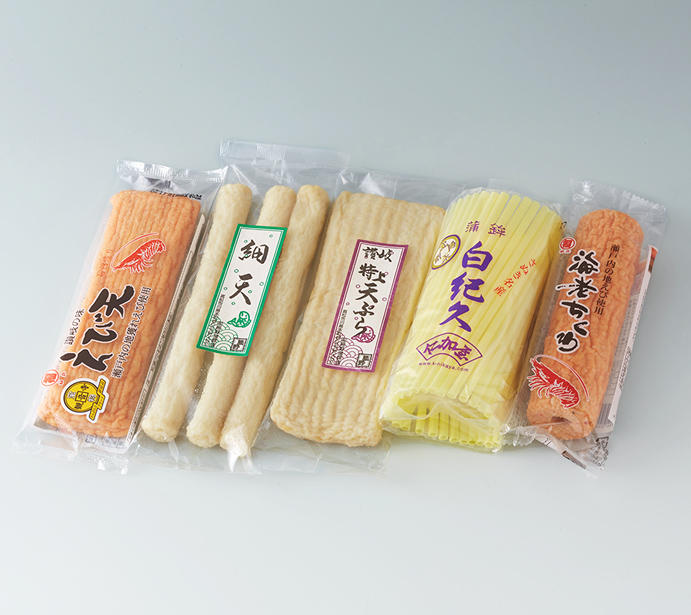 Kamaboko Fishcakes
Made with small fish caught in huge quantities from the nearby Seto Inland Sea, local kamaboko fishcakes are packed with rich flavor.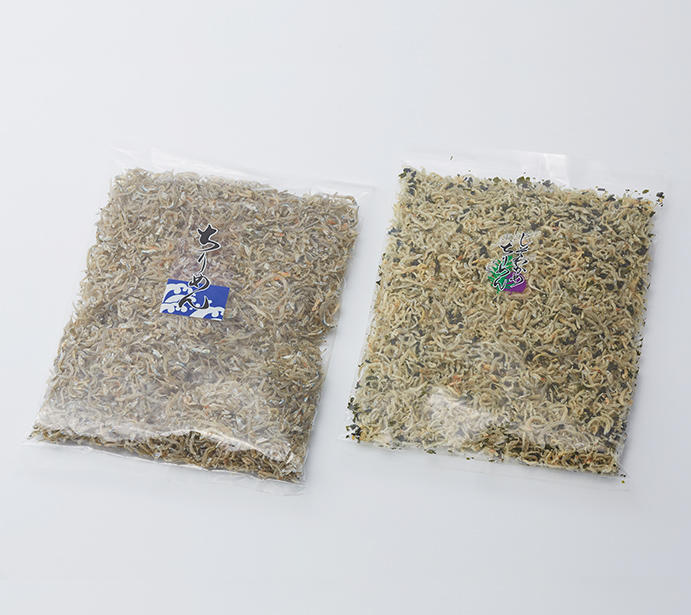 Chirimen Dried Young Sardines
These tiny fish taste great on their own and can be used as cooking ingredients as well. Packed with calcium, they make for a healthy treat.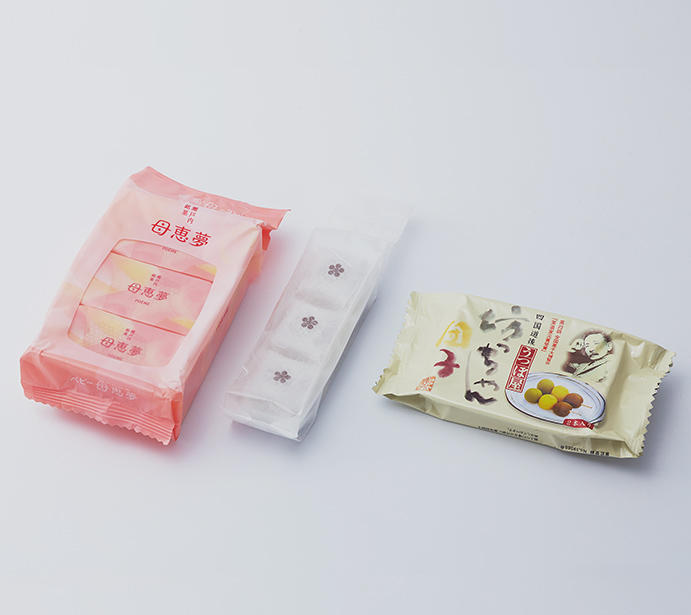 Local Confections
Enjoy a wide variety of confections beloved by locals. In addition to Matsuyama Tarts, a varied selection of unique sweets is available.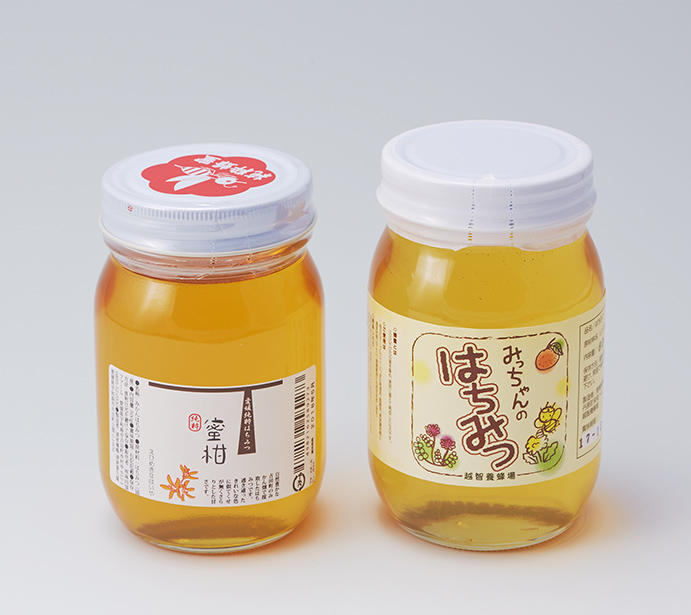 Honey
A wide variety of honeys is available, including mandarin-orange honey from Ehime, a prefecture famous for this citrus fruit. The natural sweet flavors will have you hooked!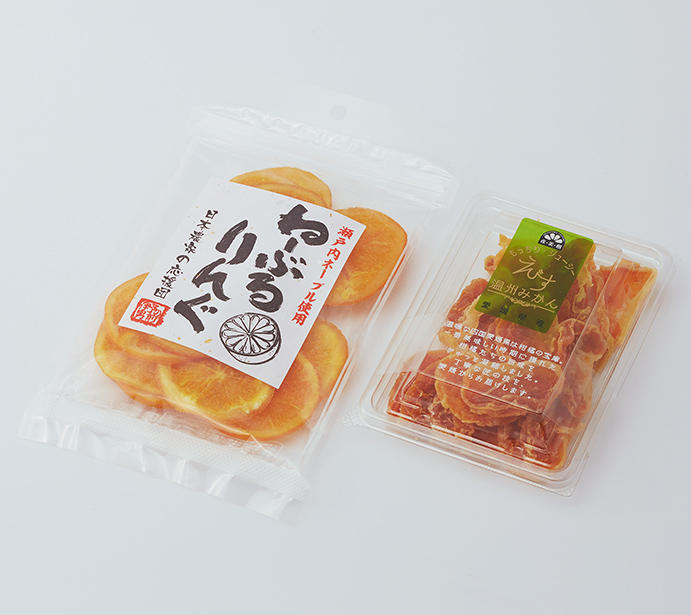 Dried Fruit (Citrus Fruits)
Enjoy dried fruits made using Setouchi mandarin oranges, navel oranges, lemons and more. These products are available any season of the year.

Barley Miso
Introducing miso pastes made using hulless barley, for which Ehime Prefecture boasts the nation's top production yields. Enjoy these products' sweet flavors and characteristic barley aroma.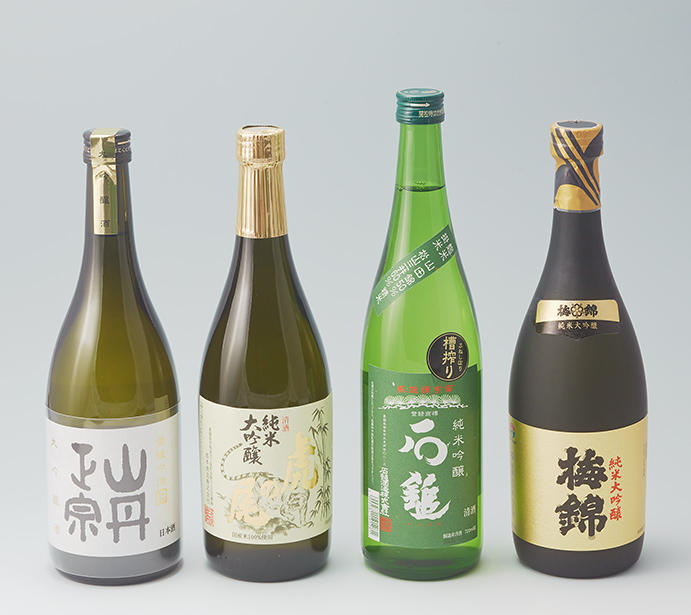 Local Sake
Home to a great number of outstanding but little-known sake, the Iyo region's brews have round, gentle flavor characteristics that make them particularly popular among women.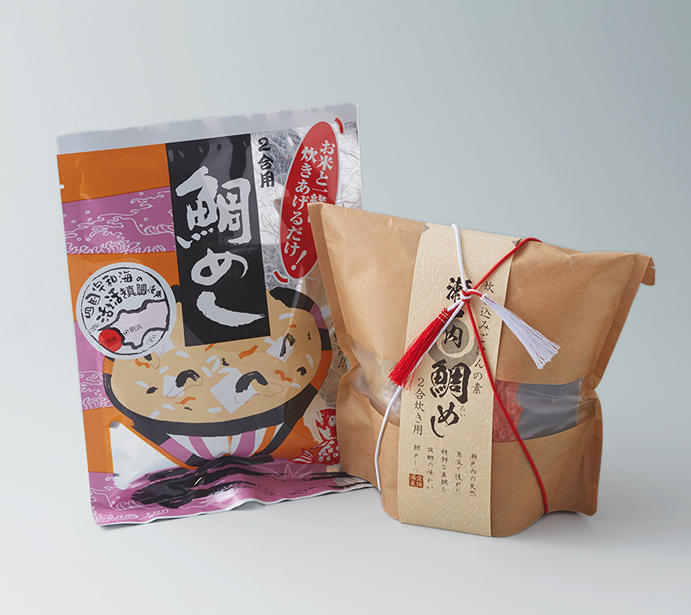 Tai-meshi Cooking Mixes
These cooking mixes makes it easy to whip up a batch of the traditional Ehime dish tai-meshi (sea bream cooked with rice).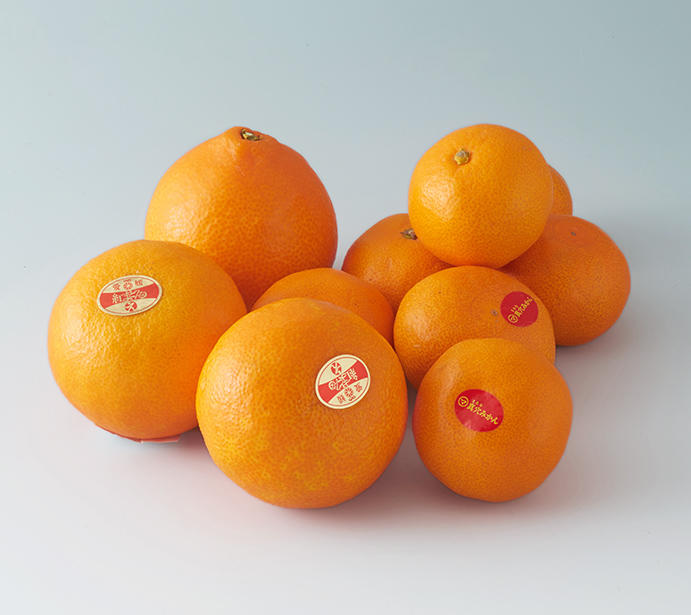 Citrus Fruits
Fresh, seasonal citrus products are available year-round from Ehime, Japan's "Citrus Fruit Kingdom."